White House Fact Sheet: U.S.-Turkey Partnership
The White House released the "U.S.-Turkey Partnership" fact sheet on May 16 with Prime Minister Erdogan's Washington visit. Below you can find the full text (see also "U.S.-Turkey Economic Partnership"). Fact Sheet: U.S.-Turkey Partnership The United States and Turkey share a strong partnership and friendship, rooted in common values and strategic interests, and reinforced by the enduring links between the people of both countries. The United States is firmly committed to broadening and deepening this partnership, and together we have taken great strides in recent years. A shared vision for how to advance bilateral, regional, and global issues continues to drive the United States and Turkey ever closer. The vital people-to-people connections that thrive across an extensive range of sectors and topics ensure this relationship continues to modernize and advance. Following are key areas of this important partnership. 

Statement by the Press Secretary on the visit of Prime Minister Erdogan of Turkey
The White House Office of the Press Secretary released the following announcement on April 5, 2013. On Thursday, May 16, President Obama will welcome Prime Minister Recep Tayyip Erdogan of Turkey to the White House.  As friends and NATO allies, the United States and Turkey are partners in addressing a range of critical global and regional issues.  The President looks forward to discussing these issues with the Prime Minister, to include Syria, trade and economic cooperation, and countering terrorism. The Prime Minister's visit underscores the close friendship between the United States and Turkey and the strategic importance we place on broadening and strengthening our relationship moving forward.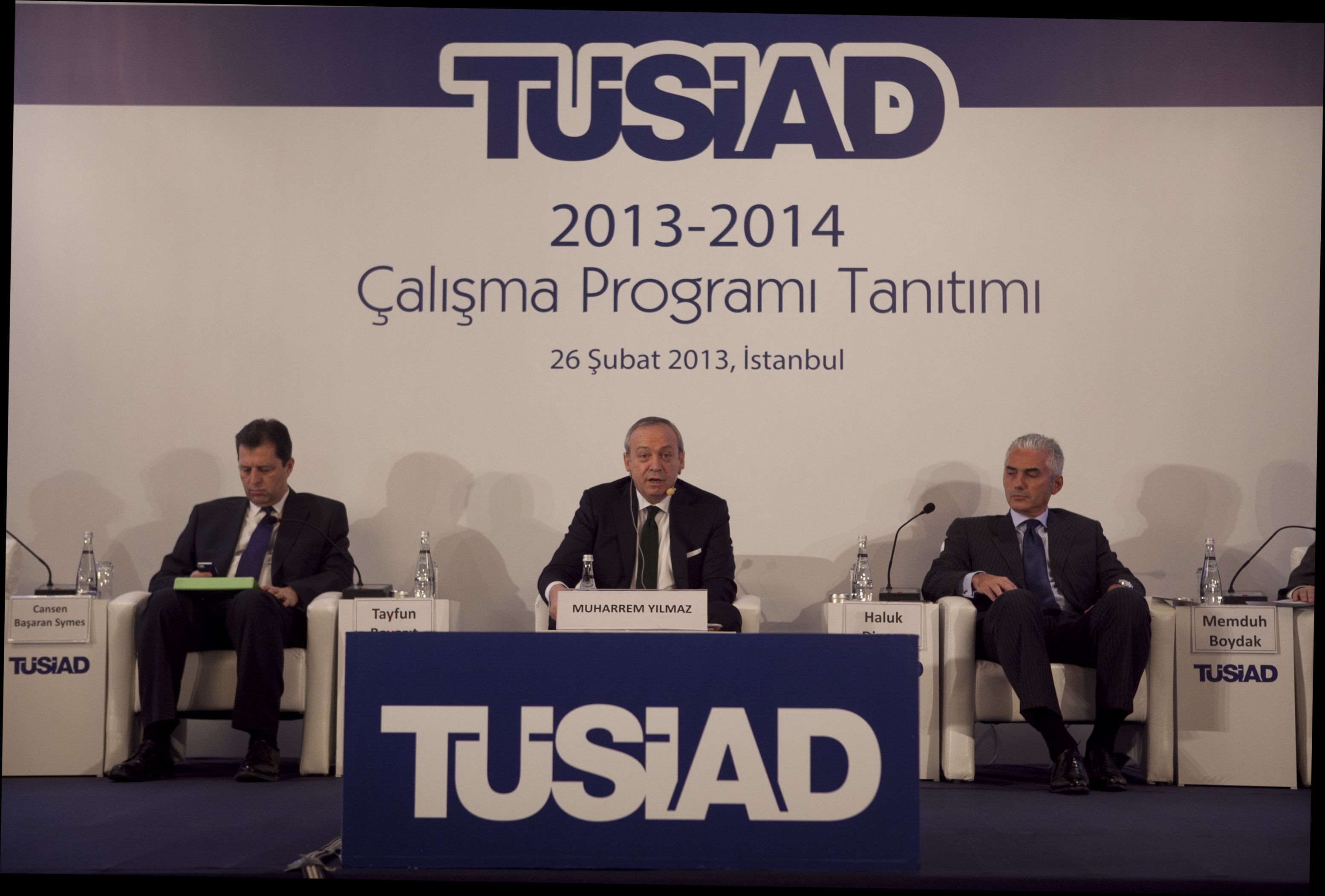 President Muharrem Yilmaz introduces the 2013-2014 TUSIAD program
Distinguished Members of Media, I thank you for your participation in this launching meeting of TÜSİAD Work Program 2013-2014, and I salute you on behalf of TÜSİAD Board of Directors, with my sincere regards. As you know, before we implement our programs approved by our Board of Directors, we share it with the general public. Here, I and the Board Members presiding TÜSİAD committees, we are going to communicate our program to you and try to answer to your questions and comments. Consultations with our members and committees, academic platforms of TÜSİAD, national and international think tanks we cooperate and international organization we are affiliated with, all provide us crucial input. Of course, during this preparatory process we also take into account the current development programs, medium term programs and the yearly program of the government as reference for our own program.