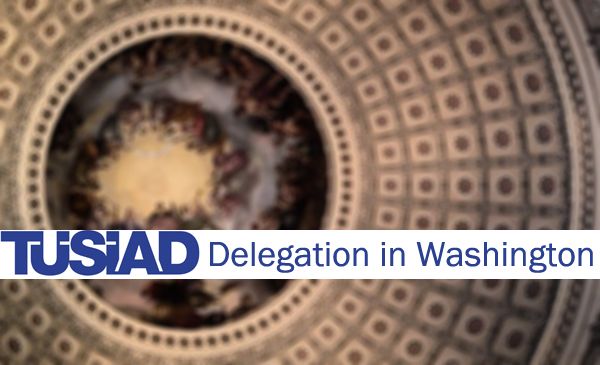 The President of the Board of Directors of the Turkish Industry and Business Association (TUSIAD) Umit Boyner leads a delegation to Washington for talks on U.S.
– Turkey relations.

The TUSIAD delegation will meet Assistant Secretary of State for Economic and Business Affairs Jose Fernandez to exchange views on improving economic relations between Turkey and the United States. TUSIAD has been a leading
proponent of developing bilateral trade and investment relations. TUSIAD, in partnership with the U.S. Chamber of Commerce, commissioned a report on U.S. – Turkey economic relations and the TUSIAD International USA Working Group has been closely following developments.
The visiting delegation will also meet members of Congress and discuss the prospects for U.S. – Turkey political relations.
TUSIAD President Umit Boyner will speak at a conference hosted by The Brookings Institution exploring "The Next Phase of the U.S.-Turkey Strategic Partnership." The event will also launch the TUSIAD U.S. – Turkey Forum at Brookings.
Boyner was invited to Washington to attend the World Bank Knowledge Advisory Commission meeting held on Monday, December 3. The Knowledge Advisory Commission (KAC) is a recently constituted external body, whose role is to provide the President and Senior Management of the World Bank with advice on the global development knowledge agenda.
The delegation's visit is organized by the TUSIAD Washington Representative Office. The Representative Office is charged with developing and deepening U.S. – Turkey relations by strengthening mutual interaction. The TUSIAD Washington Representative Office recently celebrated its 14th anniversary.