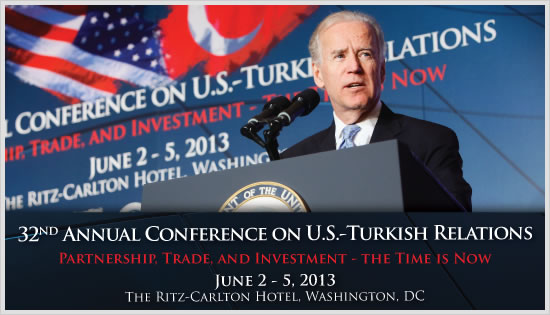 The 32nd annual conference on U.S.-Turkey relations, hosted by the American-Turkish Council, took place in Washington, DC on June 2-5. This year the conference theme was "Partnership, Trade, and Investment – The Time is Now." The conference addressed bilateral political relations, economic opportunities, as well as defense, pharmaceutical, and agriculture sectors.
Both Turkish Deputy Prime Minister Ali Babacan and the U.S. Vice President Joe Biden spoke at a conference reception on June 4.
In this speech, Biden  expressed concern about the protests in Turkey. Biden expressed that the U.S. supports free assembly, a free press and nonviolence by government and demonstrators.