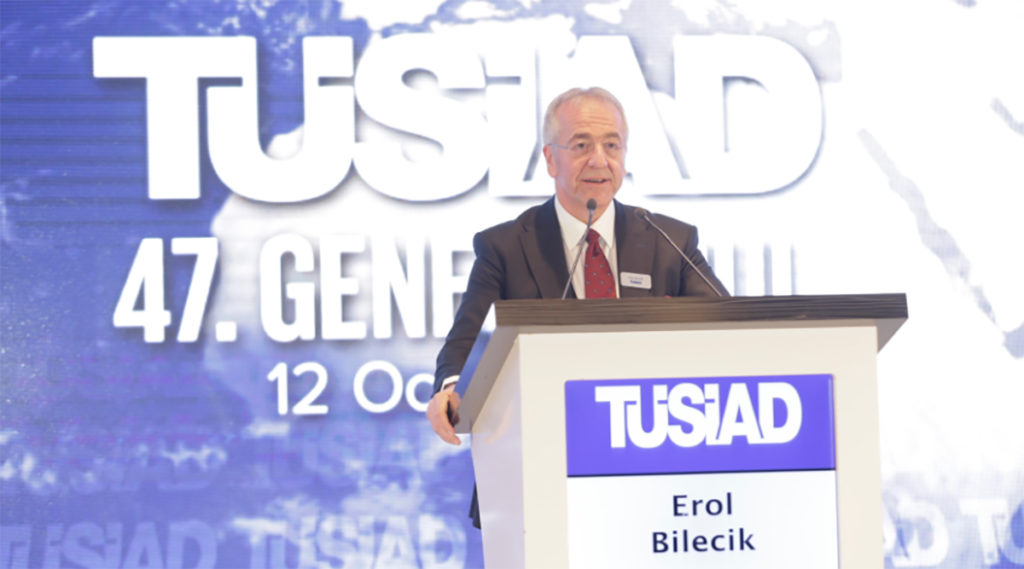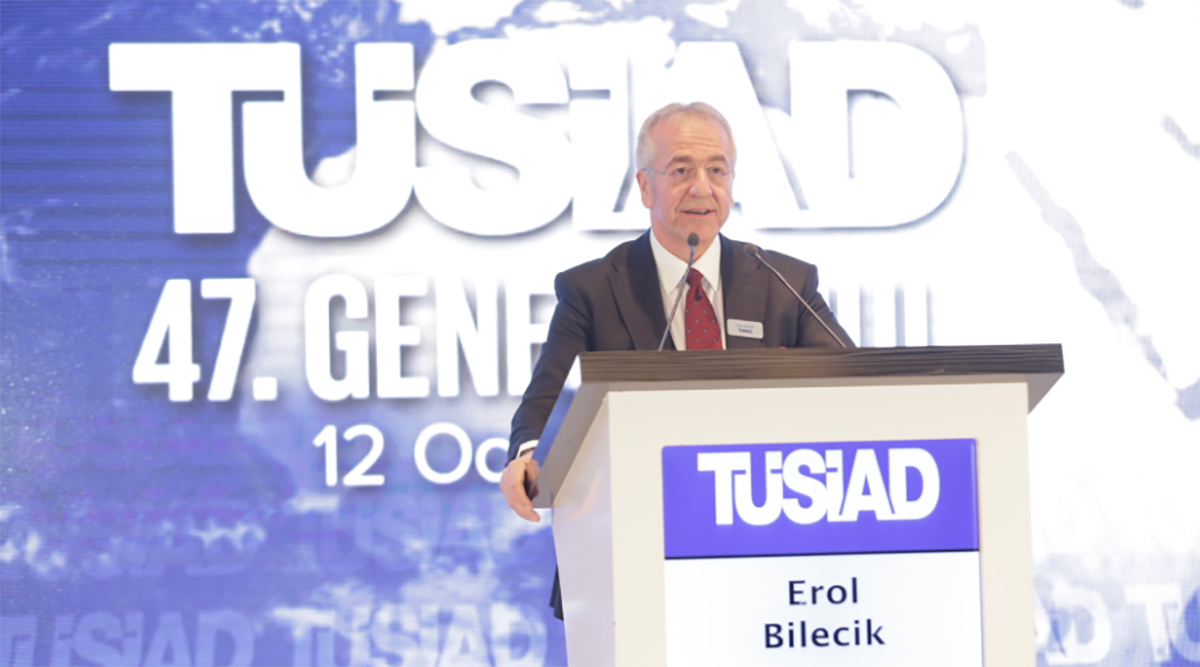 TÜSİAD held elections for the Board of Directors, High Advisory Council, Auditing Board, and Disciplinary Committee on January 12, 2017 during the 47th General Assembly.
During
 the General Assembly, TÜSİAD's new board members were elected. Erol Bilecik was elected as the President of the Board of Directors while Ali Y. Koç, Simone Kaslowski, and Murat Özyeğin were selected as Vice Presidents.
In his speech Erol Bilecik said:
"For a globally competitive, stronger Turkey" we need to accelerate our work. Turkey can only achieve competitive strength, as a democracy with rule of law and extensive freedoms and as a society with technological, scientific, and artistic creativity. We will continue our work in this direction with determination.
 I am a person whose own experiences have fostered my belief that this country has abundant human prosperity. Personally I see this as a very significant opportunity. I know well the level of success the people can achieve when presented with opportunities, support, education and self-confidence derived from science and reason. You can be sure that in this new term we will work very hard with our colleagues."
The 2017-2018 TÜSİAD Board of Directors member and members of the High Advisory Council are listed below.
TÜSİAD Board of Directors (2017-2018)
President, Erol Bilecik
Vice President, Ali Y. Koç
Vice President, Simone Kaslowski
Vice President, Treasurer, Murat Özyeğin
Member, Serra Akçaoğlu
Member, Metin Akman
Member, Batu Aksoy
Member, Esin Güral Argat
Member, Bahadır Balkır
Member, Barış Oran
Member, Mehmet Tara
Member, İdil Yiğitbaşı
Member, Secretary General, Bahadır Kaleağası
High Advisory Council (2017-2018)
President, Tuncay Özilhan
Vice President, Arzuhan Doğan Yalçındağ
Vice President, Nazlı Ümit Boyner
Vice President, Ömer Aras
Vice President, Ahmet Agah Uğur
Secretary, Yavuz Canevi
Secretary, Zekeriya Yıldırım
For more information see:
TÜSİAD High Advisory Council President Tuncay Özilhan Speech Turkish | English
Former TÜSİAD President Cansen Başaran-Symes Speech Turkish | English