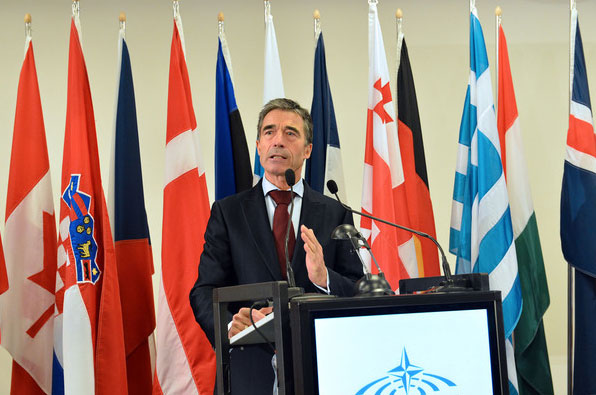 NATO will defend Turkey, which struck back after mortar rounds fired from Syria landed inside its border, the Secretary General Anders Fogh Rasmussen said at a meeting in
Prague on Monday.

Turkey is becoming increasingly concerned about security along its border with Syria, in an area of the southeast where Ankara is also fighting an emboldened Kurdish insurgency.
"NATO as an organization will do what it takes to protect and
defend Turkey, our ally. We have all plans in place to make sure that we can protect and defend Turkey and hopefully that way also deter so that attacks on Turkey will not take place," Rasmussen said, according to a report by Reuters.