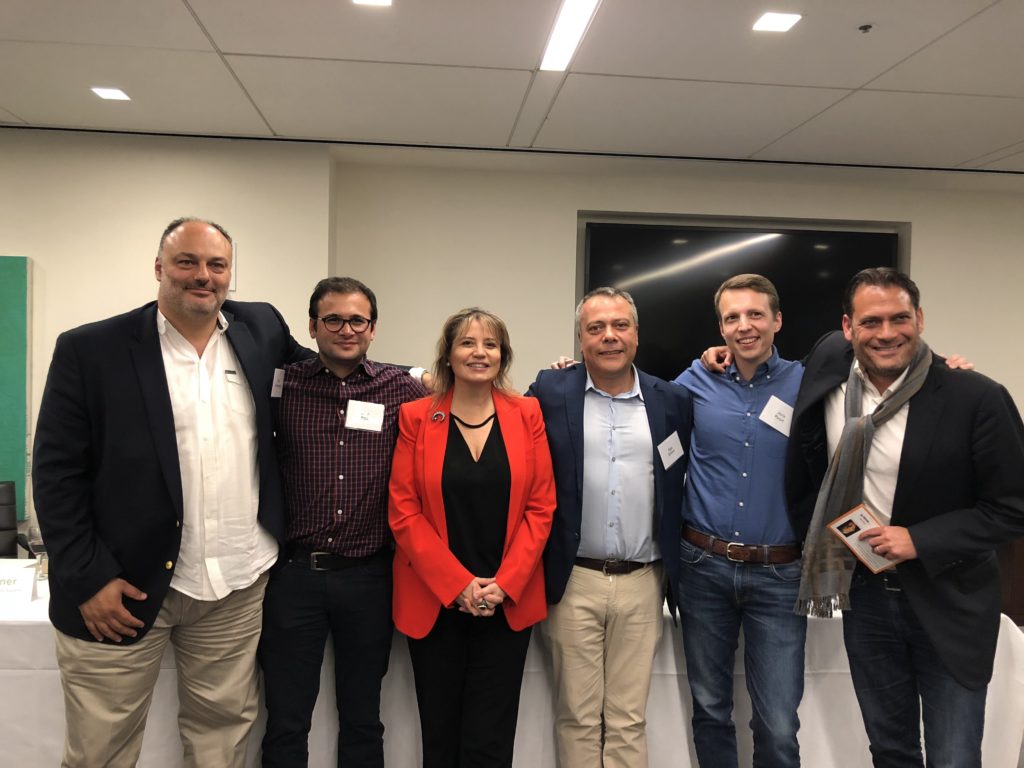 The TÜSİAD Silicon Valley Network hosted a panel titled "A Tale of Two Worlds: Entrepreneurs and VCs" on April 2 in San Francisco. 75 professionals based in and around the Bay area attended the event. Chair of the TÜSİAD Silicon Valley Network Aysegül İldeniz gave opening remarks emphasizing that the network should be a venue for mutual support between Turkish professionals in the area, and should establish a bridge in order to give back to the community in Turkey. Following her remarks Ege Ertem, TÜSİAD Silicon Valley Network Vice Chair and General Manager at Zorlu Ventures USA, moderated a panel featuring CEO panelists who shared their success stories.
The panel kicked off with Joris Poort, CEO of Rescale, who spoke about the importance of being resilient in securing VC funding:
"70 investors had turned us down before we secured funding from VCs. One good investor can help you get others. Keep trying, be resilient, you will get funded! Keep honing your pitch, making sure that investors understand your pitch. If you communicate your idea well and be resilient, any idea can get funded."
He was followed by Tarkan Maner, Chairman and CEO of Nexenta Systems, who reminded the audience of the importance of building a strong network. "I never said 'No' to a meeting." He continued, "Love the work you do and be good human beings. I always think making a good connection now will come back to me in another way."
Next Eren Bali, Founder and CEO of Carbon Health, addressed how important it is not to give up in order to be a successful entrepreneur. "We decided several times that we were failing. We gave up and felt good about giving up for a couple of days but then came back to the idea."
"When what you have in mind does not align with common wisdom, that's when you really succeed."
Finally, Baris Karadogan, CEO of Endless Solutions, shared his thoughts on the importance of customer obsession in success. "In Endless Solutions, we sell computers to people who haven't seen/used computers in their lives before. We are always asking how can I make our customers' lives easier."
After their remarks the CEO panelists and TÜSİAD Silicon Valley Network executive committee members participated in a networking event which focused on developing skills in the areas of securing funding and partnerships, taking a creative idea and turning it into a promising startup, creating value via open source collaboration, and investing in new teams and business concepts.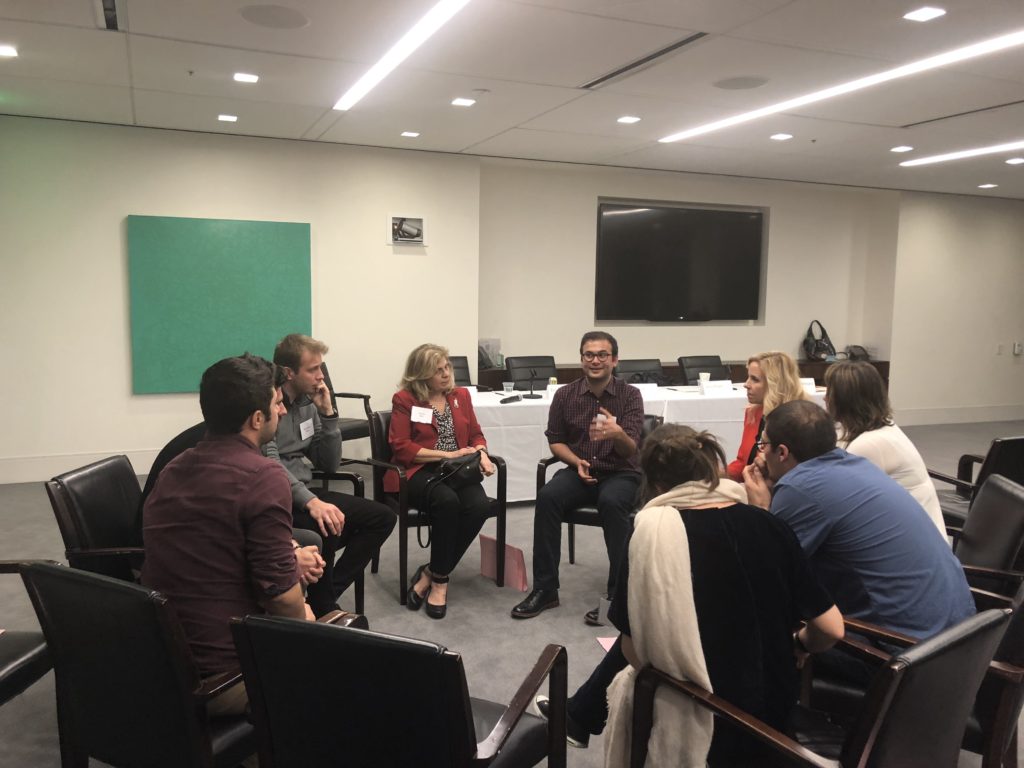 As a next step, the TÜSİAD Silicon Valley Network will be launching a Startup Mentorship Program. Keep an eye on this space and social media for more information.
About the TÜSİAD Silicon Valley Network
The TÜSİAD Silicon Valley Network is formed of business professionals on voluntary basis who have various roles in the Silicon Valley ecosystem. The goals of the TÜSİAD Silicon Valley Network are to facilitate communication and knowledge exchange between TÜSİAD members and professionals in Turkey and professionals in the Bay Area. The Network supports entrepreneurship, innovation and the internet ecosystem, STEM education, digital industrial transformation and Industry 4.0 in Turkey.through content and communication, helps entrepreneurs navigate effectively in Silicon Valley, and promotes awareness and interest in the Silicon Valley ecosystem.
Interviews and Video: Elif Ceylan and Aycan Erentok
Video edit: Peyton Bell