U.S. Secretary of Commerce Penny Pritzker and members of the President's Export Council (PEC) met with the Board of Directors of the Turkish Industry and Business Association (TUSIAD) in Istanbul today.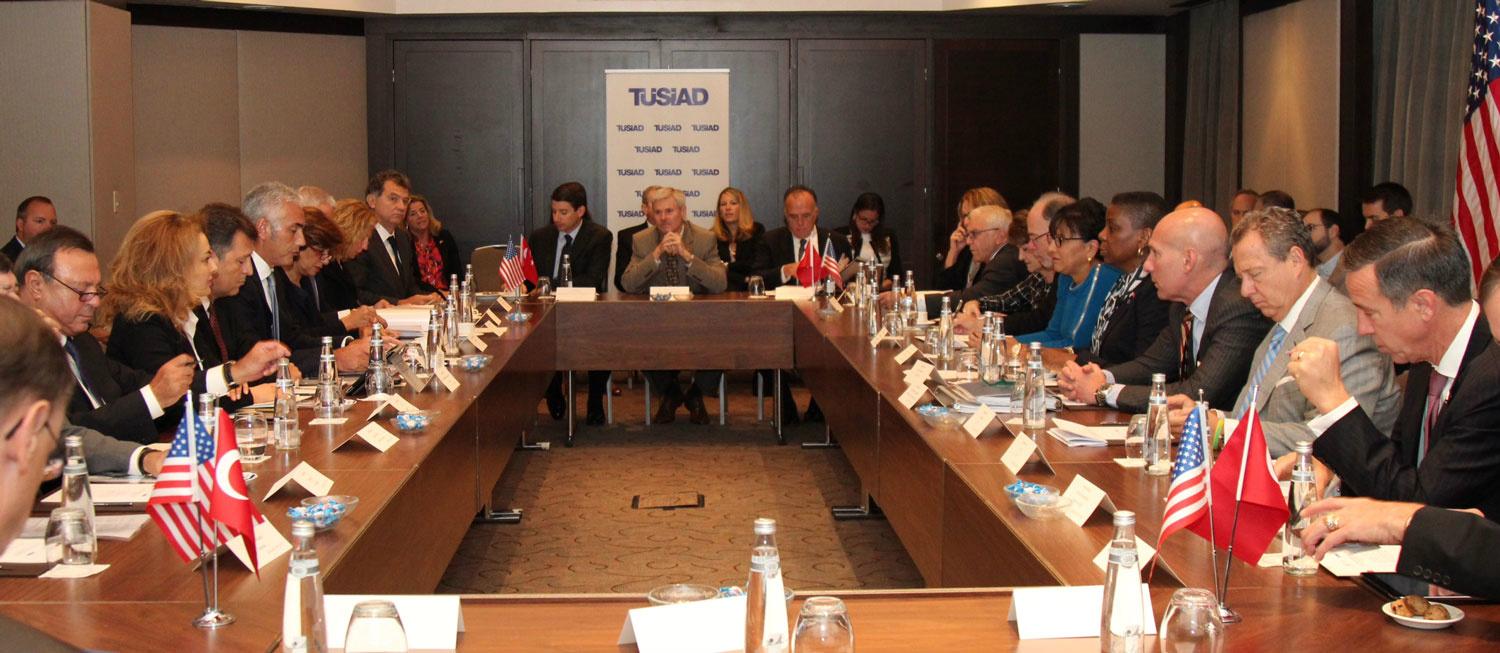 (Photo credit: U.S. Secretary of Commerce Penny Pritzker's Twitter, @PennyPritzker)
The PEC mission to Istanbul and Ankara was organized to identify immediate and long-term opportunities to increase trade and investment between the U.S. and Turkey, a high-potential, fast-growing market. Turkey is the world's 17th largest economy and a member of G20.
During the meeting, participants exchanged views on recent economic and political developments in Turkey, the business and investment environment, issues of importance to the U.S. – Turkey economic relationship and potential areas for cooperation.  Turkish business leaders also underscored Turkey's geo-strategic importance and the significant regional opportunities it provides.
TUSIAD leadership reiterated the necessity of including Turkey in the Transatlantic Trade and Investment Partnership (TTIP). TUSIAD President Haluk Dincer said, "Turkey belongs to the European single market and should be part of the transatlantic economy. This would be an added-value for both European and American businesses. On TTIP, there is a proposal with regard to Turkey having an observer status. Moreover, there could also be a clause in the final agreement on TTIP being open to countries, like Turkey, that already belong to the European single market. A wider transatlantic market can only be good for growth and jobs. Simultaneously, a U.S. – Turkey free trade agreement could stimulate this process."
Leaders also stressed that TTIP could provide an impetus to economic growth and the reform process in Turkey. Participants highlighted the importance of direct cooperation in the private sector to improve bilateral economic relations and to achieve the full potential of the relationship.
Secretary Pritzker said, "TUSIAD is a critically important voice here for the private sector and its role as the engine of economic growth and development. I was honored to have the opportunity to meet with this distinguished group this morning, alongside an esteemed group of American business leaders – members of the President's Export Council who serve as terrific commercial ambassadors.  Our message here in Turkey is simple: we are here to advance a more robust economic alliance between our countries."