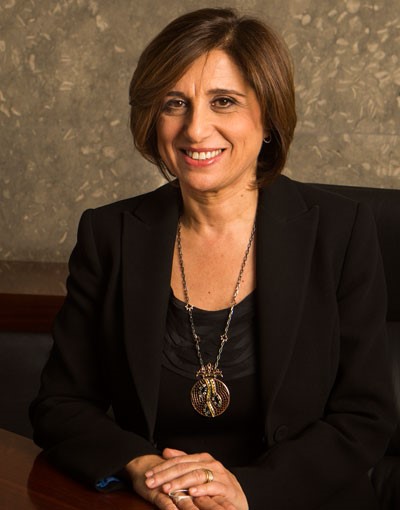 Cansen Başaran-Symes
President of TÜSİAD
Chair of the Board of Directors, Allianz Insurance

Ms. Cansen Başaran-Symes is Chair of the Board of Directors of Allianz Sigorta A.Ş. and Allianz Hayat ve Emeklilik A.Ş.
Previously, Ms. Başaran-Symes was Territory Senior Partner of PwC Turkey (1998-2013). She has assumed various leadership roles and has served in offices in Copenhagen, London, and Istanbul. She was Member of the Board of PwC Central and Eastern Europe and PwC Eurofirm. Prior to being elected President of the Turkish Industry and Business Association (TÜSİAD), Ms. Başaran-Symes served on the Board of Directors as Vice President, Treasurer, and Chair of the Company Affairs Committee. She is also a Member of the Board of Directors of Endeavour Turkey.
In 2000, she was recognized among "Global Leaders for Tomorrow" at the World Economic Forum and was awarded the distinction of "Most Successful Businesswoman of the Year" by Dünya Newspaper. In 2006 on March 8, International Women's Day, the International Lions Club recognized her as one of the most successful businesswomen in modern Turkey. Ms. Basaran-Symes is a graduate of the Faculty of Business Administration, Istanbul University.